New Lion's Coach Midi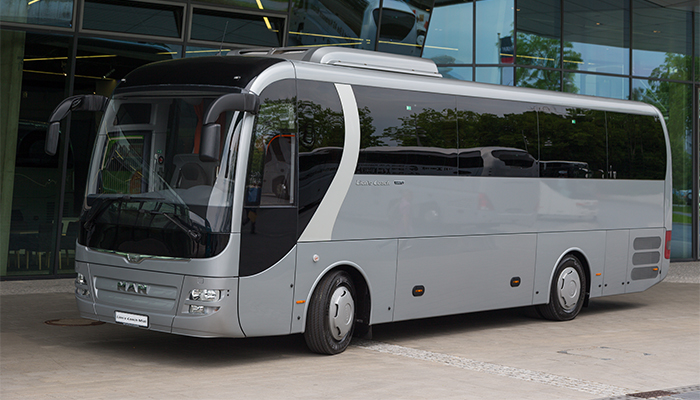 CaetanoBus has just launched the first unit of the new Lion's Coach Midi. This bus was developed in close collaboration with MAN and represents a new era for the company in the midi-coach segment.
The brand new midi-touring coach offers seating for up to 40 passengers, meeting the demands for a luxury coach, ideal for carrying smaller travel groups. It stands out especially for its compact size and maximum comfort.
This bus was just presented officially to the sales force of MAN in an important event in Munich.