CaetanoBus Bedford present at Expo Classics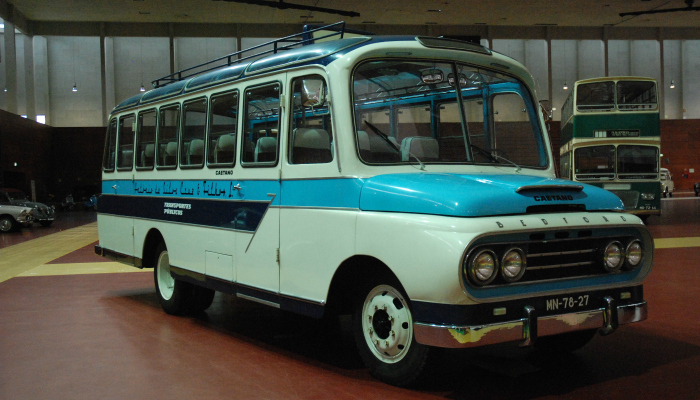 CaetanoBus lent its Bedford Bus to Expo Classicos 2015, an event organized by "Tempo Livre CIPRL", the "Clube de Automóveis Antigos de Guimarães" (CAAG), in collaboration with ANTROP and supported by the Municipality of Guimarães.
This historic bus, which belongs to the company and was produced in the 40's, was presented in the Passenger Public Transport Exhibition that took place on the 24th and 25th of October at the Multi-use Exhibition Hall in Guimarães, where classic vehicles, which took to the streets decades after making history in the service of various Portuguese companies and transport companies, where shown.
After a deep and remarkable restoration process, the Bedford was restored, showing its life history and making the most nostalgic visitors go back to a time that marked the passenger transport industry in Portugal, as well as the everyday life of many Portuguese people.
The vehicle was considered one of the most beautiful vehicles in the exhibition. In addition to the fact that it recently participated in episodes on the television series "Bem-Vindos a Beirais", on RTP 1, this classic bus was also used in advertising campaigns.